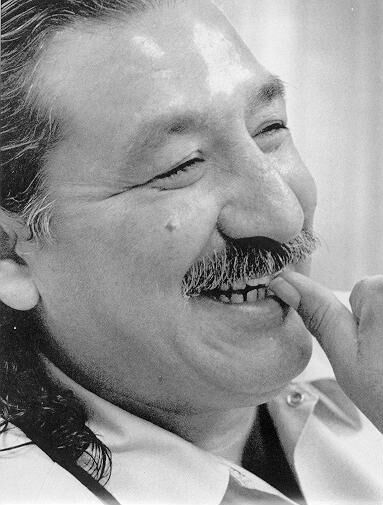 Peter Worthington, at the
FrumForum
, observes 65-year old
Leonard Peltier
is now starting his 35th year in prison. Among his supporters are Amnesty International, Nelson Mandela, the Dalai Lama, Archbishop Tutu, the Archbishop of Canterbury, Members of the European Parliament, David Geffen, Robert Redford and the Belgian and Italian parliaments. And, argues Worthington, "guilt" should no longer be "am issue" for "even if one believes he was guilty, [Peltier] has served enough time and deserves to be free."
In 1975, Peltier was charged with the shooting of two FBI agents at Pine Ridge, South Dakota, near Wounded Knee where, in 1973, there was a highly publicized 71-day siege.He was actually one of four Indians charged, but chose to flee to Alberta. The other three went on trial. One had his charges dismissed and the two others were found not guilty (by reason of self defense). Worthington then summarizes Peltier's misadventures in the court system in a convincing manner.
The piece reminds us that Bill Clinton hinted that he might grant executive clemency to Peltier, "but changed his mind when some 500 FBI agents, retirees and families demonstrated outside the White House." Billionaire David Geffen also lobbied Clinton
re
Peltier. Worthington also reports Peltier has an "unblemished prison record" but "is going blind from diabetes, has kidney failure and is susceptible to strokes."
PardonPower
finds this one of the best written, focused, informative and persuasive pieces on this hot topic. See complete piece
here
.