37-year old
Alan Beaman
will be meeting with the
Illinois Prisoner Review Board
later this week. His appearance will be far from routine. Beaman served 13 years in prison for the 1993 killing of his 22-year old girlfriend, an Illinois State (Normal) sophomore coed. At trial, Beaman said his former girlfriend became jealous and possessive. But evidence showed that it was Beaman who broke down her apartment door
literally
, on two separate occasions, in rages of "jealousy." Beaman is remembered from his college days as the guy in "rumpled" jeans and shirts, with long hair and taste for pot and partying. She is remembered as the body found in an apartment, with multiple stab wounds in the chest from a pair of scissors and strangled with the electric cord of a clock radio.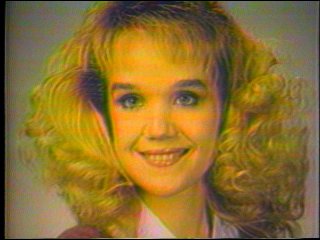 The body was found on August 28, 1993. The police
estimated
that the death occurred shortly after noon on August 25. There were no signs of forced entry. Beaman's fingerprints were on the clock radio.
Then, in 2008, the conviction and 50-year prison sentence were overturned by a unanimous Illinois State Supreme Court on the ground that the prosecution withheld information regarding a second suspect and a time-line (related to the estimated time of death and phone calls made in Rockford). Beaman's lawyers argued that the evidence
may
have helped his defense. Beaman was released from prison and eight months later, all charges against him were dropped.
The 14 member
Board
will now review his application and make a recommendation regarding clemency. Quinn's support could also mean an official declaration, or "certificate" of innocence, and $170,000 in restitution. The "certificate" might bring relief to Beaman, who surely knows a State's Attorney has said that the charged were not dropped because of a belief that he was "innocent" and that:
"The investigation into the death of Miss Lockmiller will continue in an effort to bring her killer to justice, and the public is reminded that there is no statute of limitations as to the crime of murder. All options for future prosecutions remain available."
Meanwhile, Beaman is suing five current and former police officers (Tim Freesmeyer, Rob Hospelhorn, Dave Warner, Frank Zayas and John Brown) and two former prosecutors (Charles Reynard and James Souk, who are now both judges) for his wrongful conviction. Lawyers argue some of the men are actually immune from such litigation because no court has declared Beaman innocent. See story
here
,
here
and
here
.