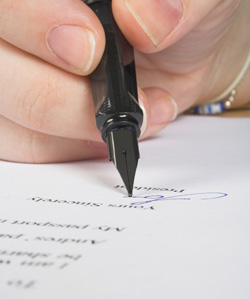 In a 2004 Midwest Political Science Association conference paper (
here
), the Editor of
PardonPower
relayed the following anecdote:
Philander Chase Knox, the U.S. Attorney General from 1901-1904, discovered a culture of favor and expectation in Washington when he began his service in the second term of William McKinley. A member of Congress once approached him to seek a pardon for a robber who was also a "friend" and "great supporter." When Knox balked at the request, the Congressman blurted angrily, "I understand that each Congressman has a right to two pardons during his term and I want this to be one of mine."
The incident came to one's mind in 2001, as President Clinton was leaving office and granting all of those "controversial" pardons. Eventually, it was learned that several current and former members of Congress supported clemency applications in the final days of the Clinton administration. Among them were Senators Orrin Hatch (R-Utah) and Fred Thompson (R-Tennessee) and former Senator David Pryor (Arkansas). Representatives Earl Hilliard (D-Alabama), Charles Rangel (D- New York), Jim Ramstad (R-Minnesota), Dale E. Kildee (D-Michigan), Danny Davis (D-Illinois), Maxine Waters (D-California), Patrick Kennedy (D- Rhode Island) and Xavier Becerra (D-California) lobbied for pardons as well as former Representatives William Clay (D-Missouri), Esteban Torres (D-California) and Ron Dellums (D-California).
Now comes an article in today's
Washington Post
which argues having "congressional support" for a clemency application improves one's odds of obtaining clemency. The conclusion is drawn from an examination of a sample of clemency decisions made in the Bush administration, and the discovery that, in almost 200 instances, members of Congress were in some way connected with applications (supporting them, or forwarding them to the Office of the Pardon Attorney). See complete article
here
.
As such, we feel it appropriate to reprint, here, a passage or two from the 2004 conference paper linked above:
While we will perhaps never really know, it just doesn't seem implausible to suspect that the individuals whose names happened to be singled out in news reports did not represent the population of Congressmen who supported applications – formally and informally – and employed the privilege of access to high places on behalf of those seeking pardons. I submit this is well worth remembering when one sees congressional committees calling hearings and "investigating" pardoning. If such processes go far enough, there is a better than average chance they will eventually wind up focusing on other members of Congress. Thus, the clemency problem is a feature of both the executive and legislative branches and there are powerful incentives for Congress to "investigate" lightly, and with great caution.

It follows that no one should ever really expect a serious movement in Congress to restrict the president's pardoning power. Numerous proposals of constitutional amendments have been an effective strategy for grabbing the headlines and appearing to be relevant (or a "key player") in public debate. But such causes have no electoral benefit and, if anything, may create a more restrictive environment for members of Congress.